Fun fact: my living room doesn't have any overhead lighting *GASP*. YES, I could install can lights, and MAYBE I will, in a few years. But for right now a few lamps are working JUST fine. BUT, the room needed some...verticalness. You know, something to bring your eye up and make the room feel more than 5' tall. I thought about putting some vegetation in this corner.
But I didn't like the idea of a dead plant over there (spoiler: I can't keep anything alive). SO, I turned to some overhanging lamps!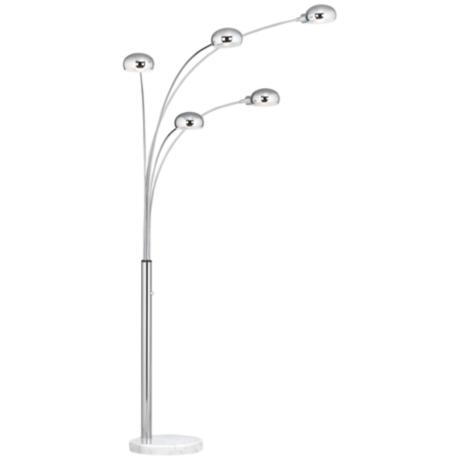 $299 from
here
LOL Price tag. Catch ya later.
I couldn't find something like this for under $100. So I turned to good 'ol trustworthy Craigslist and found one for $35...THIRTYFIVE dollaz. Yeah, it had some brassy accents and the base was crumbling, but THIRTYFIVE! Sold, sign me up, i'll be over in 5.
Here she blows in all her black/brassy glory. Kinda hard to see, but look at what a GORGEOUS day it was outside.
The base was a little concrete mold and some of it was chipping off by the screws. So I loaded it up with some construction adhesive and put a clamp on it for awhile - worked like a CHARM.
To prep for spray paint, I washed everything down, sanded the surface a bit to get some grit for the paint to stick to, then wiped that down with a dry cloth. I taped off everything I wanted to keep it's original color (not the brass), and went to town dousing it with some oil-rubbed bronze spray paint (my go-to black)
Not such a bad sight for $40. I do need to get some less illuminating bulbs, and work out the rod placement but ONE THING AT A TIME people.
Now, back to that basement demo...